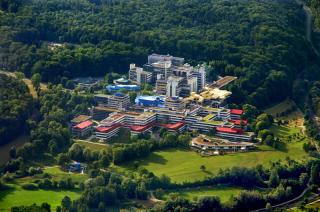 Unsere Veranstaltungen im Wintersemester 2016/17.
Weitere Informationen zu den einzelnen Veranstaltungen finden Sie in ILIAS und im LSF.
Forschungskolloquium: Sozialpsychologie und Motivation
Dr. Maik Bieleke, Lucas Keller
Hauptfokus des Kolloquiums ist es, aktuelle Forschungsprojekte, BA-, MA-, Diplom- und Promotionsarbeiten und Gastvorträge konstruktiv zu diskutieren. Interessierte Studierende, die sich überlegen, ihre Abschlussarbeit in der Motivations- oder Sozialpsychologie zu schreiben, wird dieses Kolloquium eindrücklich empfohlen, alle weiteren Studierenden sind herzlich eingeladen.
Seminar: Einführung in die Datenanalyse mit R
Dr. Maik Bieleke
Die Veranstaltung führt in die Datenanalyse mit R ein. Im ersten Teil wird es um grundlegende Themen wie die Erstellung und Manipulation von Objekten, den Import und die Aufbereitung von Daten sowie elementare graphische Darstellungsmöglichkeiten gehen. Im Anschluss daran wird die Implementierung gängiger statistischer Verfahren in R erläutert (z.B. ANOVA, Regression). Dies umfasst die Überprüfung von Testvoraussetzungen, die Durchführung von Tests sowie die graphisch ansprechende Aufbereitung der Ergebnisse.
Seminar: Self-regulation in Adolescence (english)
Dr. Maik Bieleke
During the transition from childhood to adulthood, adolescents face a unique set of challenges that accompany increased independence and responsibility. In this seminar, we will discuss cutting-edge research in the field of adolescence and the field of motivation and self-regulation that sheds new light on these challenges and the self-regulation tools that could most effectively address them. Students will gain insights into general principles of the adolescent period across a wide variety of areas, including interpersonal relationships, health, and achievement. The approach is interdisciplinary, covering perspectives from history, anthropology, and primatology, as well as numerous subdisciplines of psychology – developmental, educational, social, clinical, motivational, cognitive, and neuropsychological. The seminar will stress practical applications and present useful strategies that adolescents can adopt themselves.
Blockseminar: Introduction to Moral Psychology (english)
Johannes Doerflinger